WHERE THEY CREATE / Japan
published by FRAME

An insight into the environments and working processes of the most creative minds in Japan.

Photographer Paul Barbera presents his next volume in the Where They Create series – this time with a different approach, by exploring the theme of his series through geographical locales. Reinvigorated by his first visit to Japan in five years, he makes this country the starting point of this new volume. Through the lens of creative spaces, Barbera chronicles his journey as he uncovers how contemporary Japanese design, art and creative thinking, has influenced and inspired the world (and vice versa).

The book features a rare behind-the-scenes look at 32 Japanese studios including Anrealage (fashion designer), Kengo Kuma (architect), Wonderwall (interior/store design), Nendo (product design), Tadao Ando (architect), Tokujin Yoshioka (artist and designer), Toyo Ito (architect) and many more. Interviews with these creators reveal how their daily environment influences their output.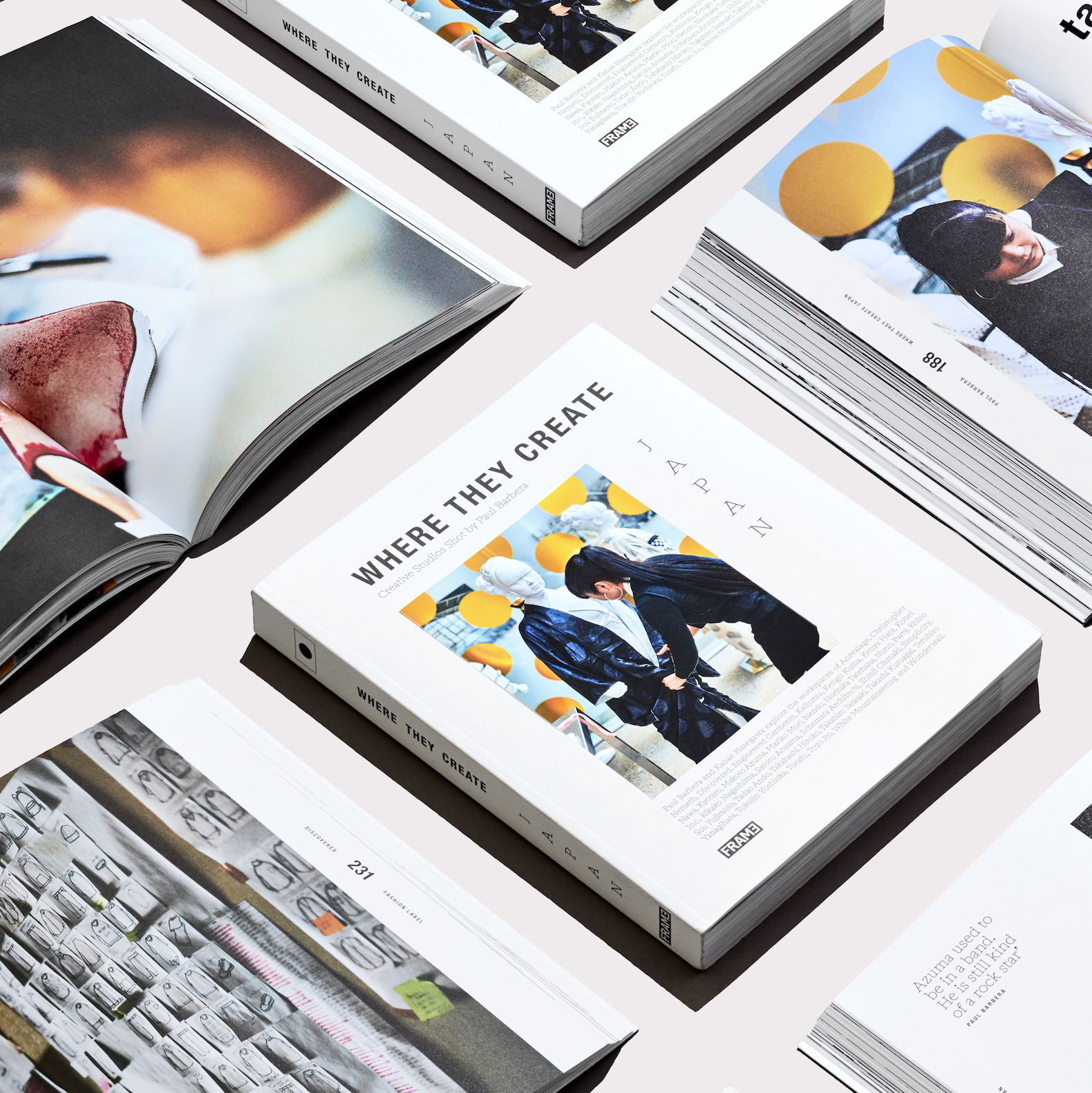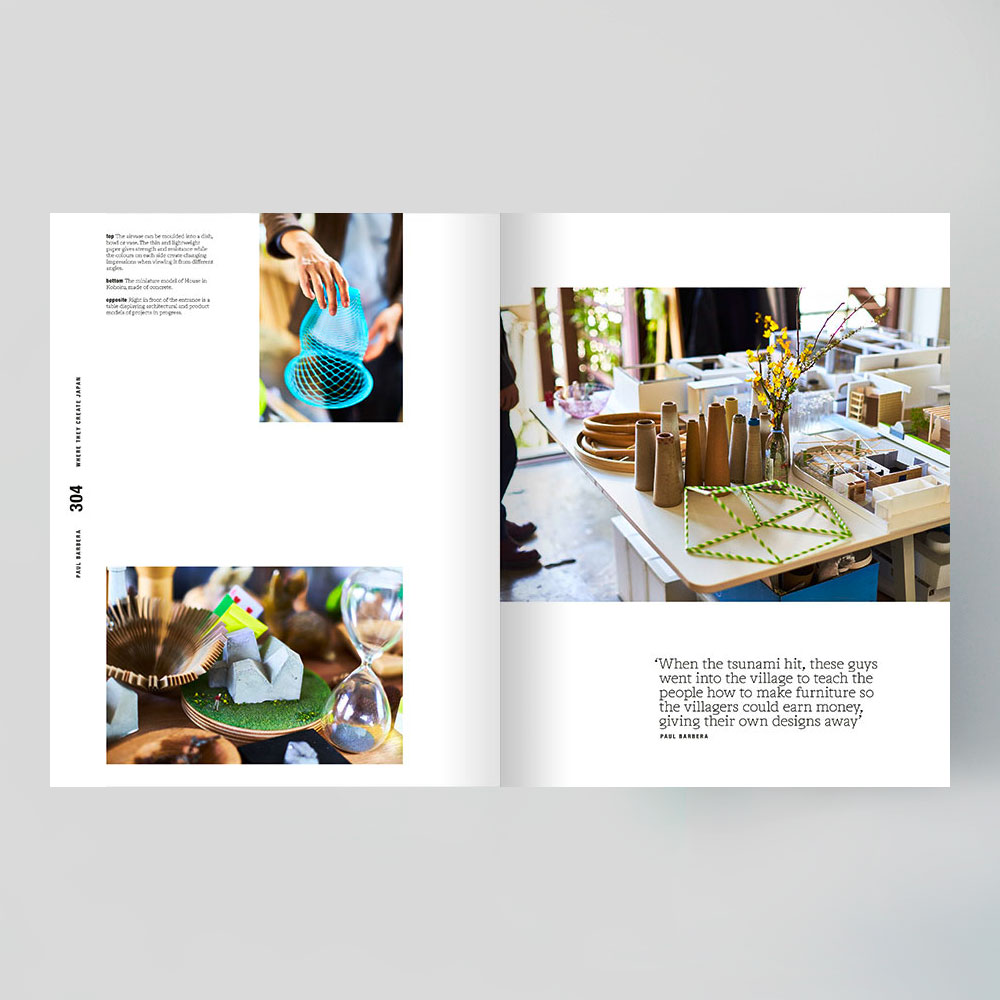 Release: 1 November 2016
Frame Publishers
English
Written by Kanae Hasegawa
Graphic Design by Frame Publishers
200 x 255 mm
312 pages / full colour / soft cover
ISBN 978-94-92311-02-3



--------- Where They Create / Worldwide ( 2011 ) -------------

Where They Create is out as a BOOK produced by the publishers of FRAME, MARK and ELEPHANT magazines. It features interviews with Opening Ceremony, Olaf Breuning, Jeremiah Goodman, Cyril Duval, Greg Lauren, Clive Wilkinson, Bompas & Parr, Julie Verhoeven, Kelly McCallum, Wall Paper* plus many more.




FROM NY TIMES:
Paul Barbera shoots slick interiors for clients like Elle Decoration and Vogue Living. But before he ventured into the studios of the 32 designers in his new book "Where They Create" he begged them not to clean up. "It's not like messy wall, messy table, pencil on floor and rubbish near door equals great artist," Barbera insists, but those intimate details make for rich material. Matali Crasset's personal library, Maarten Baas's prototypes and even the crudely fashioned cardboard strip that keeps Confetti System's air-conditioner from jostling its hand-cut garlands reveal what it's really like inside a designer's world.

Words by Monica Khemsurov